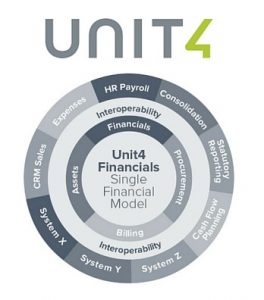 Unit4 Financials is a best-in-class financial management solution with unrivalled flexibility, scalability, and, interoperability.
Unit4 Financials delivers superior efficiency, consistency, and accuracy to help your organization thrive amid the Digital Revolution. With business models transforming, new regulations emerging and change coming faster than ever, Unit4 Financials helps you handle the most complex challenges with confidence.
Unit4 Financials provides the original unified-ledger, global accounting system that gives your organization a single, real-time version of the truth. Embrace the best-of-breed financial solution that integrates with your existing systems for total freedom of choice and ongoing business agility.