EDTEC from Bartleet IT
Empower. Connect. Educate.
CURRENT SCENARIO
Primary and secondary education are the formative years of any student. As much as the student wants to be their best, a parent wants to ensure they're doing everything they can to achieve this. Similarly, a teacher's role is as challenging to make sure all students are up to mark.
The education aspect is only one of multiple areas that a student must juggle, a parent must manage and a teacher must oversee. It is now of vital importance that there is a strong, immediate connecting point between teachers and parents.
A PRIME SOLUTION
Bartleet IT can address this practical need via an app that connects parent, student and teacher – School OS.
An app that will work for any public or private school, it offers electronic diary functions to schools.
School OS is a progressive education management solution for schools, parents and other educational authorities.
The primary aim of the app is to create more engagement between parents and teachers while also being efficient and fun.
An absolutely paper free solution with communication at its core!
BARTLEET IT PROVIDES YOU WITH AN 'END-TO-END' SOLUTION THAT COVERS EVERY ASPECT OF THE PROJECT INCLUDING:
SOFTWARE – (THE SCHOOL OS APP)
HARDWARE – (DESKTOP VIRTUALIZATION SOLUTIONS)
NETWORKING & HOSTING
The platform has three types of user interface – all in one solution. School OS brings all important school information to parents' smartphones, tablets, or PCs. Parents get one-click access to:
Homework assignments
Time-table
Teachers' notes
Rankings
Referral system
Recommendations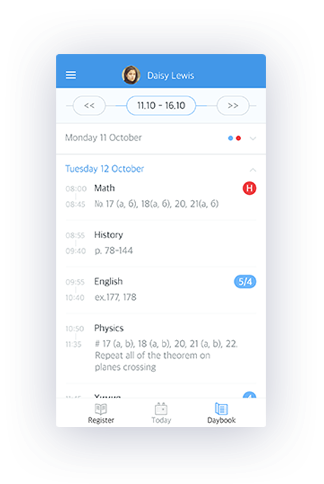 Features For Parents
Check DASHBOARD

Quick view of the most important updates

Check TIME-TABLE

100% accurate list of all classes for any given week including subject name, time, classroom number and homework
Check ATTENDANCE

Easily check attendance of your kid

RANKINGS check

The performance of your kid in comparison to other children
With the introduction of School OS we are making a big step towards 21st century e-learning environment. Teachers and school administrators can also benefit from the implementation of School OS because the platform:
Reduces paperwork
Helps in school reporting and children's progress monitoring
Enabling fast transition to an improved e-learning experience at minimal cost
Allowing to effectively manage the school network at the national level.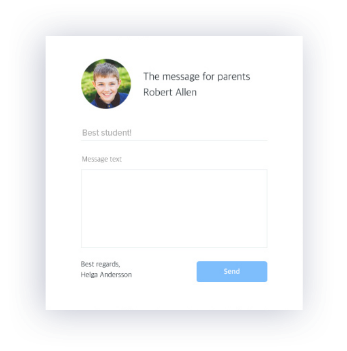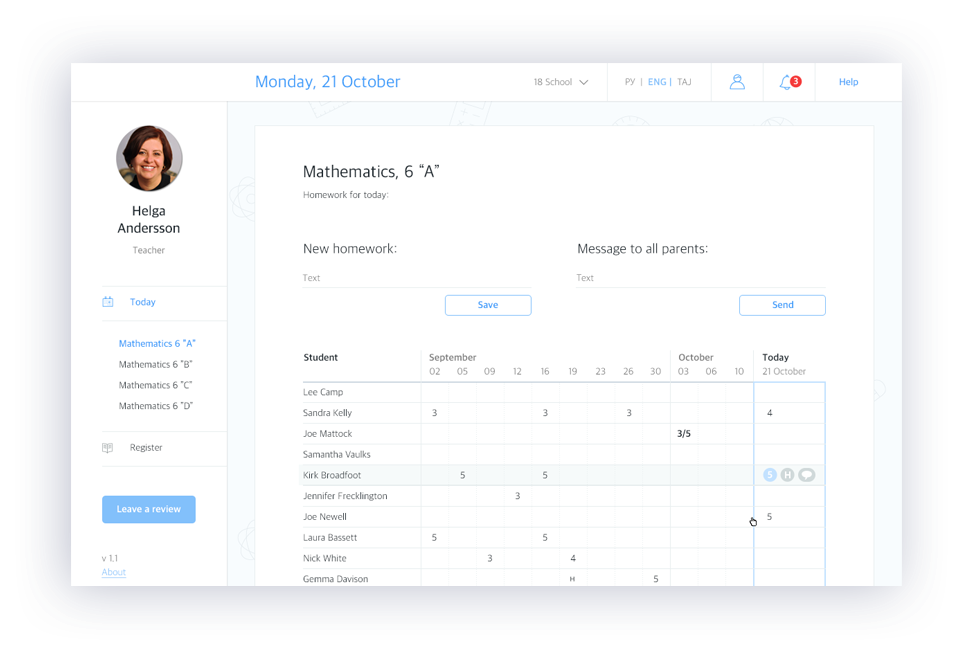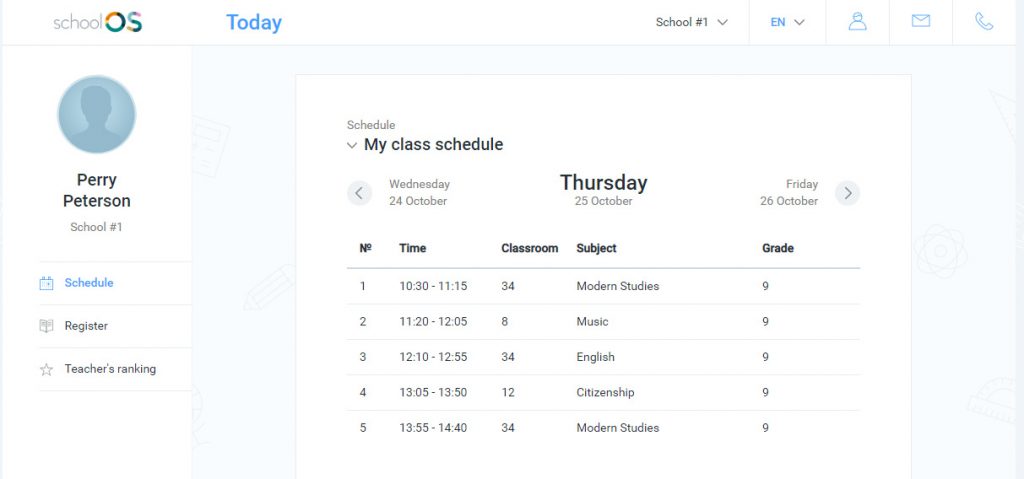 FEATURES FOR TEACHERS
MANAGEMENT of marks

Modern and user-friendly way to put marks and see the full picture at the same time. Even when you are offline

Absence NOTIFICATIONS

Management of delays and absences

Management of HOMEWORK

The quickest way to assign homework to the class

RANKINGS

Check the performance of a student
School ORGANIZATION

Management of teachers, school life, students' parents

NEWSLETTERS

Inform all parents or teachers about important events or updates in a second

Students LEADERBOARD

See school's top students according to the performance

Create CURRICULUM

Easy to use curriculum builder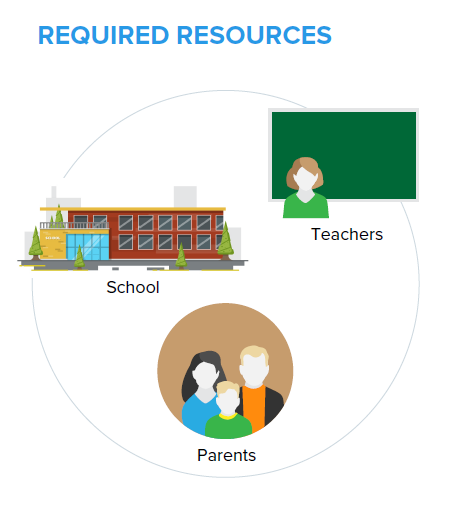 DESKTOP VIRTUALIZATION
Power up to 20 PC's at a fraction of the cost with our desktop virtualization solutions. (One host machine can power up to 20).
Enable multiple users to share a single operating system instance.
Low cost, energy friendly and manageable.
No CPU's – only monitor, keyboard and mouse.
NETWORKING & HOSTING
The entire scope of the project including networking and hosting aspects will be fully managed by Bartleet IT.
Hosting on the Cloud through Bartleet IT will offers benefits such as:

Automated management of hardware and systems management
Reduced infrastructure costs
Scale capacity
Simplified control over online resources
Core Cloud Services
Enhanced security, compliance and reliability